Samir Husic is always a live wire – but only in a positive sense. He is a graduate electrical engineer keeping an eye on the stacker crane power supply. This is a demanding task, because even the best hardware doesn't work without electrical engineering.
Stand-up paddle boarding, biking, hiking, and tinkering with circuits – Samir Husic knew from an early age that his future career would somehow involve technology. The 30-year-old engineer from Hard had to choose between mechanical and electrical engineering at the start of his training. Samir found the latter option slightly more interesting, however, so he enrolled in a degree program at the engineering college (HTL) in Bregenz.
Samir has been permanently employed at LTW Intralogistics since November 2017. As an "electrical planner" and "electrical design engineer", he has an exciting remit. Most notably, he is responsible for creating electrical diagrams for stacker cranes. He has to design a circuit diagram, calculate cable sizes (cross-sections), and also use a CAD program to simulate 3D control cabinet models, for example.
The latter is a prime example of implementing state-of-the-art technologies: "The size of control cabinet required is immediately obvious. You also see straight away whether you are complying with the installation information for the individual components," explains Samir.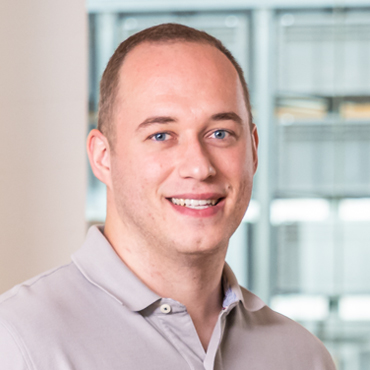 LTW Intralogistics
What I like most about my job are the team and the entire company, it is like being part of a family. Not only that, the work is always fascinating and varied.
The young engineer particularly appreciates that LTW always keeps up with the times. His employer also provides numerous opportunities for further training, with the focus on different priorities. Samir has already completed two training courses in electrical design engineering, and others will follow.
Not only does Samir's chosen career path have good prospects, an excellent salary, and flexible working hours, the experience is made even more rewarding by his colleagues, and the spirit of teamwork they engender: "Communication is invariably excellent, even between employees and managers," says the 30-year-old, and affirms: "We are almost like a family here at LTW, and have excellent rapport – we help each other and the atmosphere is always friendly."
We never forget to laugh, even in the most stressful situations, and that makes up for almost anything – even in such eventful times as these.