"Das beste Team – gibt's bei uns"
For young Silvana, the work atmosphere and togetherness of the team at LTW is closely linked to performance – if you feel comfortable within the group, you give your all to the job.
"LTW will not be able to get rid of me that easily," begins Silvana, unable to suppress a smile. There are many reasons why she feels so comfortable with her employer, but it is the relaxed atmosphere that mostly appeals to her: "Not a day goes by without laughter – this is one of the main reasons why my work is such fun!"
The 28-year-old qualified office administrator has been at LTW Intralogistics for over five years. She found her niche in the service center at "Wolfurt Material Planning/Service". Her responsibilities here include checking technician call-outs and monitoring their hours, as well as the return of faulty components for repair, technicians' VISA statements, forwarding customs lists, and providing support for the Material Planning department and the back office.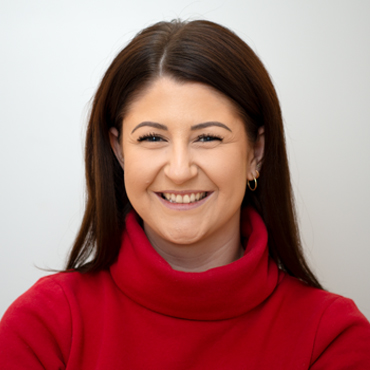 LTW Intralogistics
Both sexes get on really well at work, it is a good atmosphere – everyone is accepted, without reservation. And even if tricky situations sometimes occur, we stick together! Not a day goes by without laughter. This is one of the main reasons why working for LTW is such fun.
But the variety of tasks, the great cooperation, or the different characters she deals with in her job are not all that Silvana finds so appealing – she also appreciates the fact that her employer recognizes her individual skills and offers ongoing encouragement.
Staff at LTW enjoy a wide range of job benefits, or "goodies", as Silvana likes to call them. These include flexible working hours, numerous opportunities for further training, and the option to go abroad.
In her job, she deals with customers from all over the world in any case – a welcome challenge for someone from Schwarzach.