Umut is not only a talented programmer, but also has a passion for music. Playing her Kyrgyz stringed instrument, she has already performed across Europe—even our LTW colleagues in Vienna had the pleasure of hearing her music.
Ever since she was a child, Umut has been interested in technology and computer science. Therefore, it was no surprise that she went on to study electronics and telecommunications in Kyrgyzstan. "For me, IT is like an ocean, the deeper you look, the more things you discover," explains the 31-year-old when asked what particularly interests her about this career path. As a software developer for warehouse management and material flow systems, her analytical and logical thinking skills are called upon every day to optimize the processes within a high-bay warehouse. In this role, she is responsible for process planning and implementation as well as data modeling. As second-level support, Umut must continually respond to our customers' requests and provide assistance, which can at times become quite stressful.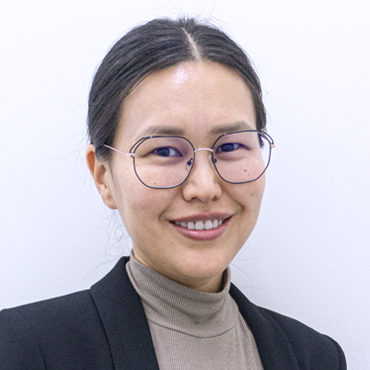 LTW Intralogistics
As a software developer for warehouse management and material flow systems, what I love most about my job is that I get to develop programs every day that directly benefit our customers on site. It's great seeing how our solutions make our customers' day-to-day lives easier.
Thankfully, the 31-year-old receives plenty of support from her colleagues. She says herself that she almost feels at home in the office. That's especially important for someone who has started a new life so far away from home. She is really grateful that her LTW colleagues not only support her at work but are also on hand to help and offer advice in her life outside the office. In her opinion, LTW truly lives by the principle: TEAM – Together Everyone Achieves More.
As a "newcomer", she knows that she still has a lot to learn. She sees her employment at LTW as an opportunity to pursue her passion in her adoptive home of Vienna and looks forward to fresh challenges. "LTW is continuously developing—and I want to develop together with LTW," explains Umut.
To balance her sometimes demanding work, she is also a passionate musician. Ever since she was in school, she has played the "Komuz", a Kyrgyz stringed instrument. She has already performed with it at various cultural events including at the International Cultural Diversity Organization's gala evening at Vienna City Hall.