Here at LTW Intralogistics, we are engineers of flow – there is no such thing as standing still for us. For the last 40 years, our name has stood for top quality and maximum precision. We have shown productive continuity in more than 950 successfully completed projects – in over 35 different countries. Always on time, always on point
Our turnkey solutions stand for maximum system availability, optimum use of space, and safe storage of a variety of different products. Flexibility is one of our major strengths in this regard. While most of the components are being made at our parent company Doppelmayr Holding SE, we can concentrate fully on the needs of our customers. Production quality to ropeway standards allows us to guarantee unique, robust, and durable intralogistics systems for our customers throughout the world.
Loyalty and honesty are crucial elements of our understanding of value. This is why working together in partnership and showing respect always take priority.
Headquarters

Foundation

Locations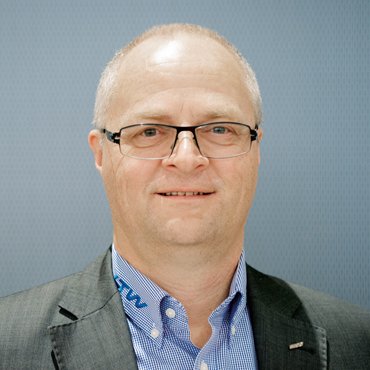 LTW Intralogistics
Over the years, we have been able to steadily expand our product portfolio, and currently cover large parts of the intralogistics sector. Stacker cranes, vertical conveyors, etc., are still manufactured at the Doppelmayr parent company; LTW adds the extras, from in-house software, to the complete warehouse control system.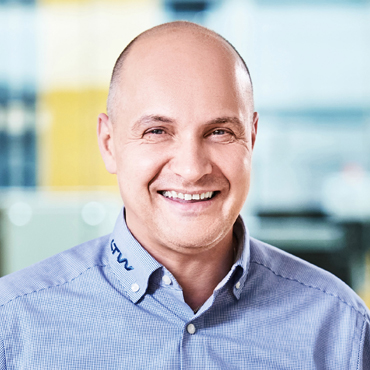 LTW Intralogistics
Our stacker cranes and conveyor system components are made from the same certified materials and with the same care as the components of the global market leader in ropeway construction – applying ropeway standards to the intralogistics sector.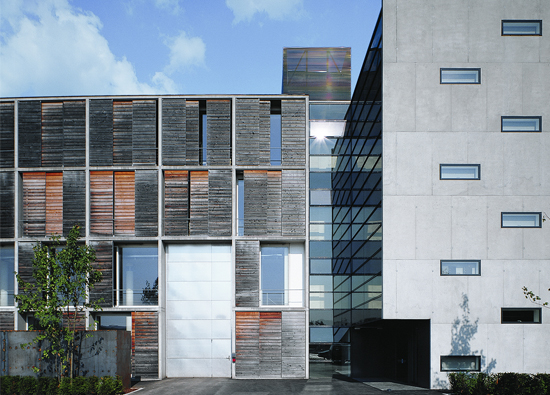 We are a global, full-service intralogistics provider, and we take our responsibilities seriously. Loyalty and honesty, working together in partnership, and showing respect are our top priorities. To create a legitimate and ethical workplace environment for each other, both we and the Doppelmayr Group subscribe to a code of conduct. A handshake still means something at LTW – you can rely on us to honor our commitment!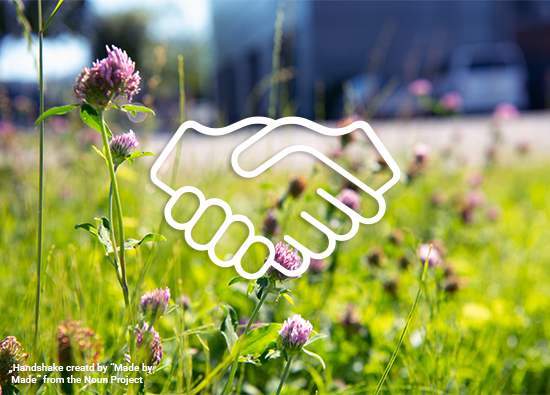 Our sustainability efforts go hand in hand with our spirit of innovation. LTW's objective is clear: we minimize negative environmental impact and increase intralogistics efficiency. With innovative, customized approaches, we enable our customers to optimize their processes while simultaneously achieving sustainability goals. Actions to reduce energy consumption or network recovery concepts are just a few examples of how we actively promote the conscientious use of resources and thus the protection of our environment. To express our values, we are represented on the world's leading CSR and sustainability platform IntegrityNext, while also regularly auditing our supply chain regarding sustainability goals and compliance.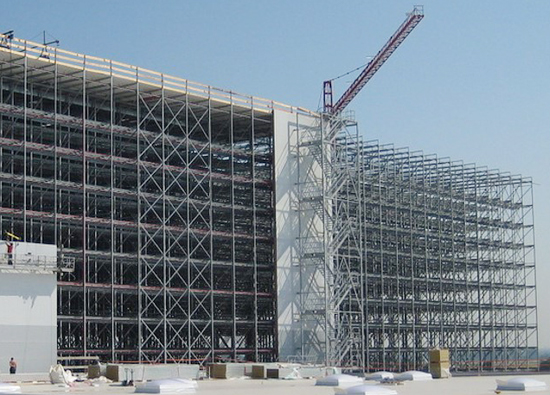 Not only do our customers receive turnkey installations – we also do our very best to implement every conceivable solution for them. This is made possible by our vast product portfolio and the ties with our parent company Doppelmayr. Custom-made products are not a challenge, they are our strength. Our expertise, especially on the international stage, plays straight into our hands.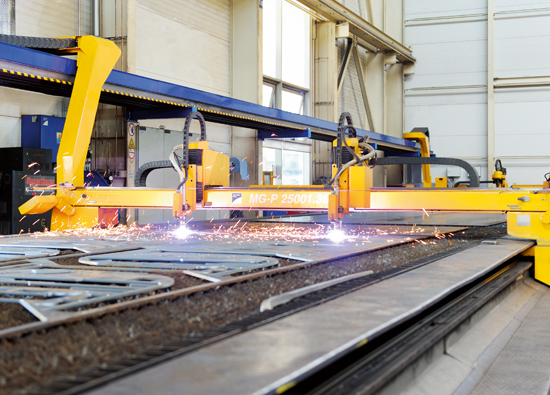 Producing stacker cranes and the components of conveyors in accordance with ropeway standards is one of the stand-out quality features of LTW. We apply the high standards of technology, quality, and safety that are demanded of a ropeway to our products – from the individual transfer cars to the turnkey intralogistics system. Thanks to the use of certified materials, the smallest manufacturing tolerances, and consistent quality assurance in our own production processes, we produce high-quality intralogistics components that ensure every system operates smoothly.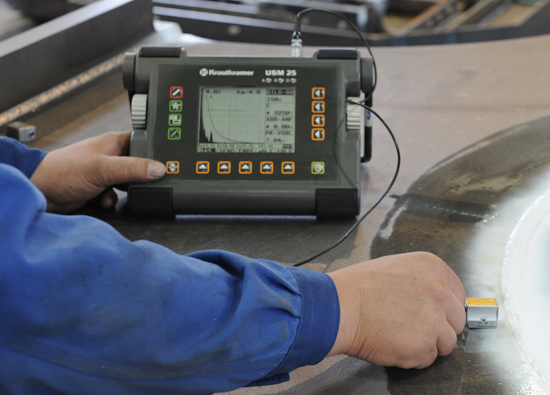 IntegrityNext enables the company to monitor all their suppliers with regard to sustainability and compliance, to meet regulatory requirements and reduce risks.
ISO 9001:2015 is the established, globally recognized standard for quality management system certification, and pays special attention to customer satisfaction.
1981
Foundation of "Lagertechnik Wolfurt"
1986
Patented LTW rail switch technology
1989
Foundation: Permanent Establishment Illerkirchberg/Germany
1991
First cold storage warehouse
1992
LTW shuttle technology
1999
LTW warehouse control system
2002
New company management: Urs Gerber & Konrad Eberle
2004
LTW warehouse management system
2006
Foundation of the subsidiary in Emigsville/USA
2006
First high-bay warehouse made of wood
2006
LTW order picking doors
2008
change of the company name to LTW Intralogistics GmbH
2008
Highest stacker cranes Aisle-bound 44 m Aisle-changing: 37 m
2012
LTW stacker crane cabin "SCOTTY"
2013
LTW floor track system "Carry"
2017
Merger with Metasyst, Vienna/Austria
2018
Foundation of the subsidiary in Vienna/Austria
2019
Stacker crane with push/pull device (Goods: 31 m/13.5 t)
2021
Completion of new company building Wolfurt
LTW BELONGS TO THE
DOPPELMAYR GROUP
Since being founded in 1981, LTW has been a member of the Doppelmayr Group. The global market leader in ropeway construction entered the high-bay warehouse technology market to compensate for seasonal fluctuations in manufacturing and production capacity. Not only is LTW now a mainstay of the group, the company that started out supplying stacker cranes has become an established full-service provider on the international market.
A family business
Doppelmayr was founded in 1893 by Konrad Doppelmayr as a family business. In the early years, the focus and main business of the company was tool manufacturing and machine repair. It was several years before Doppelmayr developed an interest in the lift business: in 1937, the ropeway manufacturer built Austria's first T-bar ski lift in Zürs.
15,100 Installations Worldwide
Today, Doppelmayr is the global market leader for ropeway systems and has successfully completed more than 15,100 installations worldwide. Doppelmayr ropeways can be found in over 95 countries. Such a scale of operation demands an extensive network: the group either has a subsidiary or is represented in over 50 countries worldwide.
Manufacturing and Production
Doppelmayr Holding SE now employs more than 3,000 people across the globe. Components manufactured to ropeway standards are made for LTW at the Hohe Brücke site in Wolfurt, and then assembled at the Güterbahnhof plant. Around 30,000 tons of steel are processed every year in the production area of the Hohe Brücke plant.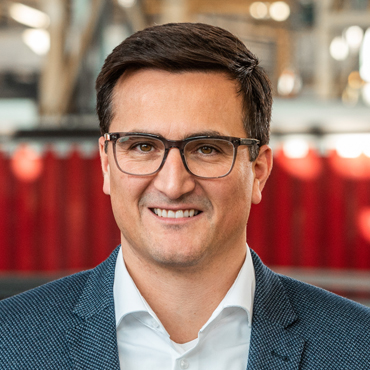 Doppelmayr Holding SE
LTW, the expert in efficient intralogistics systems, has not only evolved into a complete provider over the decades but has also become a pillar within the Doppelmayr Group. The competencies in software and digital services make this highly technological company a valuable addition to the entire corporate group. In the future, intralogistics solutions will also play an increasingly important role in the cable car business – as part of the Smart City. This way, everyone benefits from the combined strength within the Doppelmayr Group!