LTWcare – the digital service platform
With LTWcare, we have made a significant advance in providing efficient support. LTWcare software covers all digital service needs in one place. The product consists of different modules that can be designed and developed according to customer requirements. The biggest advantage of LTWcare: The availability of the entire system is maintained at a consistently high level or even increased further by needs-based support throughout the system life cycle.
The digital product package provides benefits not only for our customers, but also for us. The tools make our work much easier: we can maintain customer systems much more easily and provide help faster in the event of a fault. Moreover, we can keep up with the ever-increasing market demand in the fields of IT security, data processing and proactive system maintenance.
One of our employees who has been involved in development from the start is Daniel. Daniel joined LTW as an automation technician in 2014 and moved into the newly created "Digital Services" division in 2018. We asked him about his everyday work, how the development of LTWcare is going, and what challenges must be overcome.
Daniel, you have been working on LTWcare since 2018. Tell us about your typical working day.
The range of tasks in this division is extremely varied. So my working day also tends to vary a great deal. It includes sales support, setting up LTWcare in customer systems and monitoring the entire system, and refining and programming the individual LTWcare modules. Direct communication with our customers or the individual technical departments is also "daily business". Since the software is being continuously refined, it is of course also important to be in constant contact with our software suppliers.
It has been great fun to help develop and design LTWcare from scratch. The first groundbreaking decisions were made before I moved to Service, but I have been involved in the development of LTWcare as a distinct product package from the start. Together with Benjamin Metz and our constantly growing team, we make good progress, which is very motivating.
What challenges did the development of LTWcare present? What were the biggest hurdles?
The current LTWcare product package grew out of the wishes and suggestions of our customers as well as from the ideas and requirements of LTW itself. Creating products and modules with added value from this needs analysis turned out to be very challenging and time-intensive.
It was also a challenge to introduce the new tool at LTW, because we had to intervene directly in the everyday work of many of our colleagues. Accordingly, the advantages of this digital solution had to be communicated as well internally as it was to our customers.
The underlying software platform was bought in. But it soon became clear that our demands in certain areas went beyond what this software could do. Adaptations and in-house developments were the logical result. Some of these developments were very complex and required broad expertise across a wide variety of technical fields.
How did you overcome these challenges?
The development of the product package was only possible thanks to the close cooperation of individual departments and stakeholders. Thomas Narbeshuber (head of Service) was the Solution Manager who played a guiding role in this phase of the project.
Our colleagues also soon realized that LTWcare provides very many advantages. Of course, it was a big change at first, but the benefits soon became apparent. Continuous product training sessions and onboarding processes meant that we could conclude the introduction phase successfully. LTWcare is now completely integrated in our everyday work.
We also commissioned an experienced startup company in Vorarlberg to develop the LTWcare app and produce the first version. At the same time, we built up the technical knowledge of this field in the Digital Services team so that future development work could take place directly at LTW.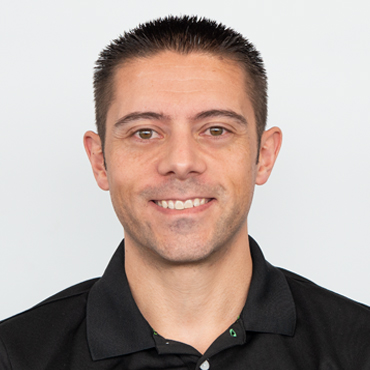 LTW Intralogistics
With LTWcare, we have created an outstanding solution for digital service management. Development has been adapted optimally to our customers' requirements, and at the same time the platform makes cooperation much easier. We are also able to maintain the system in a targeted way, react quickly in the event of a fault, and thus keep system availability at a consistently high level.
What is the situation now? How far have you got? How many customers are already using LTWcare?
LTWcare is currently used in production by about 20 customers. At further customers, use is planned or the implementation phase has already begun. The basic modules have thus been ready for use for a long time and are delivered with every new LTW system.
Despite this, we are always in the process of refining and continuously adapting the various products. There is no point at which we say "we're done now".
A particular success for us was not only that we were able to convince new customers about LTWcare, but that we also converted long-standing customers to the digital service platform.
In your view, what benefits does LTWcare offer our customers?
The different modules offer our customers a wide variety of benefits:
One would be the TÜViT-certified remote connection, which impressed even highly critical IT departments of globally operating enterprises. Cyber security is a hot topic these days.
Our ticket system provides a structured and consistent service process that makes processing times much shorter and troubleshooting easier. Integrated, multimedia communications methods ensure optimal support from our technicians in the event of a fault.
With LTWcare, all documentation is provided in digital form and always kept up to date. That way we can ensure that our customers always have the applicable documents, right where they are needed: directly on the system or machine.
The digital spare parts catalog makes it easier than ever to order spare parts using the 3D model. The visual selection of the required parts completely solves the problem of having to spend a lot of time searching through long spare parts lists and considerably reduces the number of incorrect orders.
With the LTWcare app, the current and historical system status can be viewed and monitored at any time and from anywhere in the world. If required, a Service Request (ticket) can be created directly by the mobile terminal and then processed immediately by LTW support. Our customers can also define their own limit values and be informed if they are exceeded or not met.
To provide optimal insight into the system status directly on site, LTWcare diagnostics can collect all the important key data and show it clearly on a dashboard. Historical data can likewise be accessed, for example to identify trends and be able to take measures promptly. This can effectively reduce unplanned downtimes.
And that's not all! With LTWcare connected life service, we switch the maintenance strategy of many components from "preventive" to "predictive". The service life is thus utilized optimally, which means a direct cost saving for our customers. Repair and maintenance work can then be adapted optimally to the customer's requirements.
What is the feedback from customers like? How has the new product been received?
Customer feedback has been very positive from the start. LTWcare certconnect proves decisive especially in discussions in the IT field, which cannot be taken for granted with current cyber security requirements. The digital services that build on this also receive very good feedback. The benefits that a customer enjoys by using LTWcare can be communicated easily and quickly.
What are the plans for the future?
The "development project" will be completed when the last module is finished. The development of LTWcare will probably never be finished, especially in these fast-moving times. A lot is currently happening in the digitalization field, and whatever is the case now could be completely different next year. With LTWcare, we have created a very good and solid basis with which we can and must react quickly to external and internal changes. Continuous development is therefore essential in this field, so that we can offer our customers the best possible product over the coming years. Of course, we must also constantly reassess the wishes and demands of the market so as to be able to make any corresponding adjustments in the development of LTWcare.
LTWcare
Digital Service Platform
#ltw
#intralogistics
#ltwcare