Extremely tight schedule: start of building the hall while still planning the logistics
Hans Kupfer & Sohn GmbH & Co. KG, a Franconian producer of sausages and other meat products and a company steeped in tradition, is among the top ten Germany companies in the industry. Around 700 employees at the company headquarters in Heilsbronn and production sites in Nuremberg and Günthersleben/Thuringia produce cooked and pre-cooked sausages and cooked ham of every kind – from regional classics to home-made creations, always catering to the latest trends. The company supplies 30,000 tons of sausages every year to food retailers, mainly to discounters – since 2008, from one of the most modern production facilities in Germany, with an automated logistics center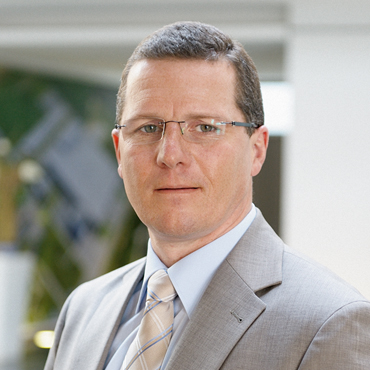 Hans Kupfer & Sohn
All parties could celebrate finally crossing the finish line after a wild ride. Zero-defect delivery was achieved almost straightaway.
PROJECT OVERVIEW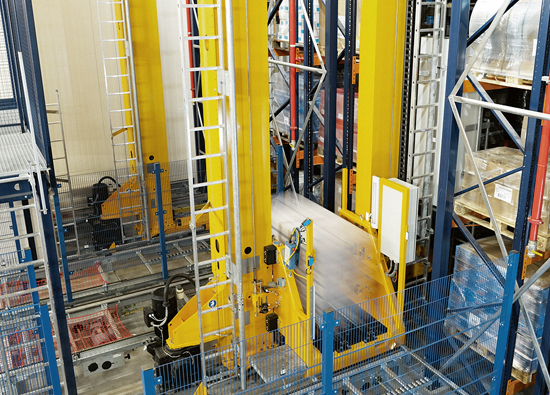 Kupfer headquarters in Heilsbronn, June 23, 2006: five weeks before the planned centenary celebration, a major fire, caused by a defective fryer, destroys two of the three factory buildings. The oldest parts of the production facilities are only just ten years old. Even before the flames are fully extinguished, Otto Kupfer, the third-generation owner, assures his workforce: "We will carry on". A nine-strong project team takes advantage of this enforced new beginning to re-engineer all operational processes.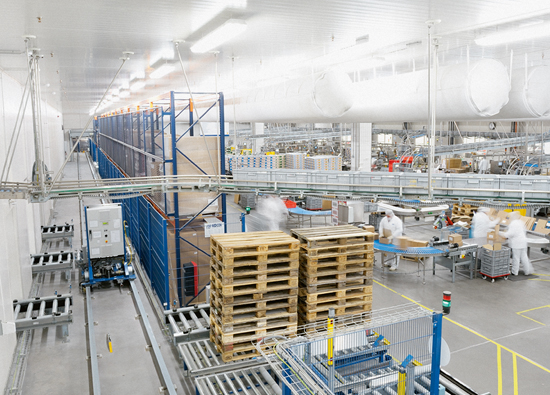 The roadmap for rebuilding is an ambitious one: 18 months for planning and construction, relocating production to one rented and two of the company's own factories, and increasing the premises by 70,000 m². SAP as the central control system sets the standard. Packaging and the outbound area in particular have to be seamlessly integrated to reduce the error rate to a minimum and save costs. The project team are soon invigorated by a new idea: an automated pallet store as a logistics hub and buffer for the Heilsbronn and Nuremberg factories.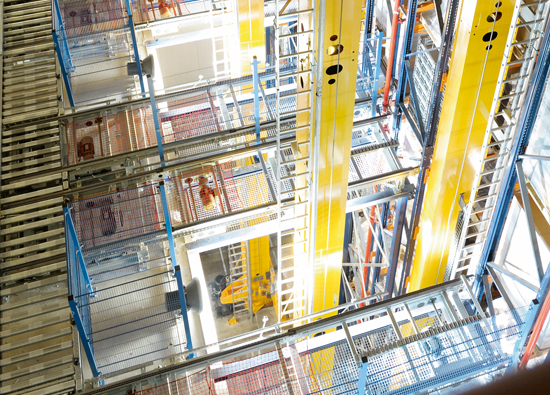 The extremely tight schedule forces all parties to start building the production hall while still planning the logistics. The 20-meter-high pallet rack is therefore erected inside the completed production hall. In its capacity as a full-service provider, LTW supplies four aisle-bound stacker cranes and the pallet conveying system, including two transfer cars. LTW also integrates an RFID reading station, a labeler, and two automatic pallet wrapping machines, as well as programming a head control as an interface to the SAP warehouse control system. Commissioning takes place exactly as planned in January 2008.
"Exceptionally happy"
After two years of operation, Holger Dörr is positive about the future: "Thanks to the automated buffer store, production runs smoothly and without interruption. We set the benchmark for outgoing goods processing with minimal error rates."
The concept
LTW's workrate and level of commitment proved exceptional even during the bidding phase, plus their impressive concept and substantial SAP experience scored highly.