"Life at LTW is like football: a well-trained team makes things enjoyable and delivers the result you want"
Fehmi has been at the company for 21 years, and by now could do his work in his sleep. So what is it that keeps work interesting for him? As the interface between customers and the company, he needs to respond to the most wide-ranging requests even at short notice.
For Fehmi it is clear that he has a future-oriented job. This is because the optimization of intralogistics will be increasingly important for our society in future. For example, production plants and mail-order companies will need to get ever quicker and be better organized in order to remain competitive. The 39-year old from Wolfurt thinks there is definite room for improvement here and is happy to be part of the solution already. As a warehouse specialist, he is responsible for the storage and retrieval of goods in the LTW warehouse. During this process, he records the movements of the goods, does the inventory, and is responsible for process optimization.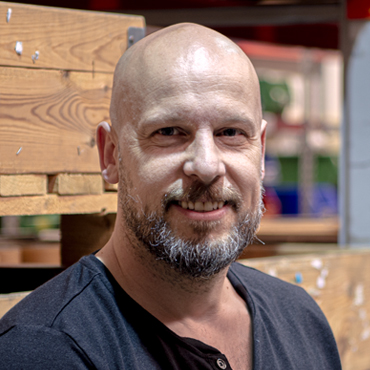 LTW Intralogistics
In a time when companies and ideas disappear just as quickly as they emerged, I am glad that I can work at a company that has been around for 40 years, and I am proud to be part of the company success as a long-standing employee. Working at LTW is not only fun, it also offers me stability and security for the future.
It is not just his varied working days that Fehmi finds fun. Above all it is contact with others that gives him new motivation every day. He says, "Life at LTW is like football: a well-trained team makes things enjoyable and delivers the result you want." But it is not just a good team that gives the LTW employee a boost, he also particularly appreciates the trust that his employer has in him. Having started as a warehouse worker, the 39-year-old quickly understood the processes and he was given the opportunity to undertake further training to become a warehouse specialist and gain hazardous materials certifications. Eventually he was promoted to Deputy Warehouse Manager.
"At LTW you are rewarded for your work. You are appreciated as an employee and excellent performance is recognized—this motivates you to keep moving forwards," Fehmi says in summarizing his career at LTW.