Switching careers? No problem!
For Lisa-Maria things did not turn out as planned. After attending HLW Marienberg (higher education institute), she was set to enter into an economic profession. Back then, she did not see herself working as a technical editor almost 6 years later.
When asked about how she decided on the technical career path, Lisa-Maria has an immediate answer: "Technical editing combines technology and creativity – that was the deciding factor for me." But how do you become a technical editor? The 27-year-old became aware of the vacancy two years ago by chance, and was immediately welcomed with open arms. The technology enthusiast seized the opportunity and began the "Technical editor" WIFI course at the same time as starting at LTW. She learned the basics of this job there for 6 months. And the best part: she was immediately able to use everything she had learned in her working day. Her final project was a complete success, with Lisa-Maria having put together an editing guide for her specialist department with the support of her colleagues, which is actively used today.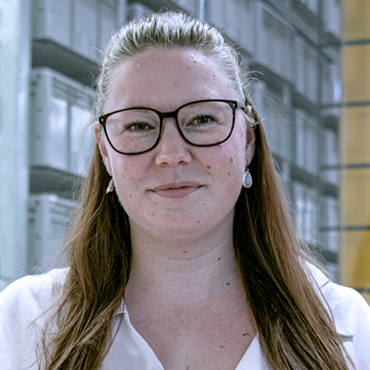 LTW Intralogistics
I would never have thought that a job could be so fulfilling. I face new challenges every day that I overcome together with my team. The team spirit is impressive and my colleagues give me a lot of support.
What does Lisa-Maria like most about her job? No day is the same. She is involved with various different departments and has to quickly ascertain how she can best support them. Creativity also comes into play here: her job is to describe technical matters as simply as possible. To do so, she not only uses instructions, but also images and graphics that aid understanding. She is currently working on a knowledge pool for our field service technicians to make their work on site easier. Lisa-Maria was also entrusted with another challenging task this year: she is developing and producing the new electronic spare parts catalog, which should allow customers to find and order LTW spare parts online. "This challenges me every day and the fact that I am being entrusted with this motivates me to give it my all," says the 27-year-old.
She has a tip for all future technical editors: "It's important to always remain curious and do research. Approach people in an open and friendly manner and try to understand their problems." She also states that you should have a feel for a clear text structure and precise formulations, and that with a basic technical understanding, a high degree of empathy, and a sense of humor, you can't go wrong.