Cool, calm and collected – nothing fazes Patrick. The keen motorcyclist always keeps a cool head at work as he oversees projects from start to finish.
"The biggest challenge as project manager is keeping a cool head when you're trying to meet the customers' requests while checking with the relevant LTW specialist departments to see what is both feasible and advisable. Problems must be identified and resolved to everyone's satisfaction," says Patrick. This is exactly what makes his work so varied each day.
As project manager he is responsible for overseeing a project from receipt of the order right through to completion and acceptance. He coordinates the internal and external workflows and is also the direct contact for the customer. And what does he like best about it? No two projects are the same. As we manufacture our components at Doppelmayr according to ropeway standards, we don't just make run-of-the-mill standard solutions, we are also able to offer our customers sophisticated tailor-made systems. Unsurprisingly, this means that project managers have to really get to grips with each project and check what is feasible. He works closely with each customer to find solutions for every request. Sometimes this can be a bit stressful.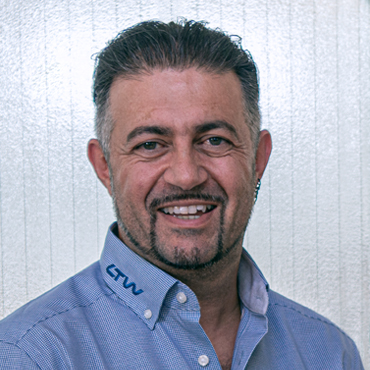 LTW Intralogistics
As project manager, you're always trying to provide the best possible solution to customer requests. It's all about the excellent teamwork with colleagues in the various specialist departments.
Patrick left LTW for two years as he wanted to explore new experiences and take on different challenges. But he soon came to the following realization: "I prefer projects that involve steel and motion to projects that arrive on your desk and can be placed in a drawer once they've been dealt with." The mix of flat hierarchies and flexible working hours at LTW also makes work more enjoyable for him. As project manager, he loves to watch a project develop and grow – from an idea on a sheet of paper into a fully automatic high bay warehouse. This makes this job incredibly varied and each day brings new challenges for Patrick.
His team provide help and support whenever he needs it – LTW is all about "helping one another", says Patrick.