Data is the gold of the future
Daniel started his career at LTW as an automation technician back in 2014. When he moved into the newly created "Digital Services" division in 2018, his everyday work changed completely. Nowadays, the 40-year-old is responsible for developing LTWcare, our digital service platform.
What Daniel especially enjoys about his current role is the varied range of tasks it involves. Every day brings new challenges for him and his team. At the same time, this can be pretty demanding. Developing LTWcare requires both a great deal of instinct and a ton of technical knowledge. He's constantly having to balance customer needs and requests with the requirements of each of the LTW departments. Once the individual LTWcare modules have undergone a needs analysis, not only do they have to be developed, but the individual customers and departments also need to be trained. His work includes sales support, setting up LTWcare in customer systems and monitoring the entire system, and refining and programming the individual LTWcare modules. Direct communication with customers or the individual technical departments is also "daily business". Since the software is being continuously refined, it is of course important to be in constant contact with our software suppliers.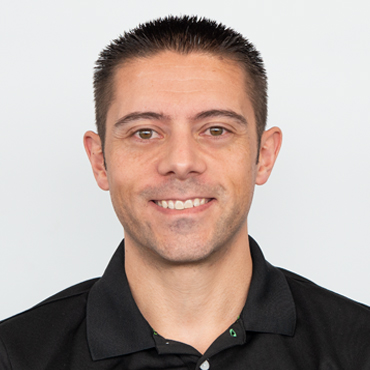 LTW Intralogistics
LTW allows me to find my own way in the fields of "digitalization", which in turn enables me to develop new and pioneering products (LTWcare). The focus here is always on the direct customer benefit. It's even more fun when you see how much customers appreciate these products.
What does Daniel enjoy most about his job? He now has the opportunity to make permanent changes as well as the freedom he needs to do this. His colleagues and LTW are very supportive in this respect: "LTW gives me the freedom to realize my full potential within my remit and to bring my own ideas to the work that I do. LTW has also given me the opportunity to complete a range of further training to make my everyday work that bit easier."
Work-life balance is key when you have a varied job. With two kids and lots of sporty hobbies, the flexible working hours offered at LTW are worth their weight in gold to Daniel.
With a few final words of wisdom, he explains what it takes to work in "Digital Services" at LTW: "For this job, a passion for programming is of course an advantage, as is a broad range of expertise in different technical fields."
Want to find out more about Daniel's work with LTWcare? Here you'll find an extensive interview covering his duties, the challenges involved in developing LTWcare, and how he overcame them.