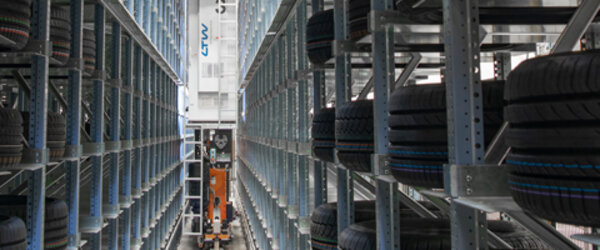 A new high-bay warehouse for efficient sorting
Otrokovice, Czech Republic
Today's Continental subsidiary Barum was founded in 1945 as the result of the merger of the Czechoslovakian shoe and tire manufacturers Bat'a, Rubena, and Mitas. In 1972, Barum production was relocated from Zlín to a newly established factory in close-by Otrokovice. In 1993, the company was taken over by Continental AG, today one of the largest automotive suppliers in the world with around 178,000 employees in 49 countries. Otrokovice is the largest tire manufacturing plant in the German corporation, measured by production volume. More than 22 million tires are manufactured there annually by 4,771 employees. Most of them make automobile tires for renowned brands such as Continental, Barum, Uniroyal, and Semperit.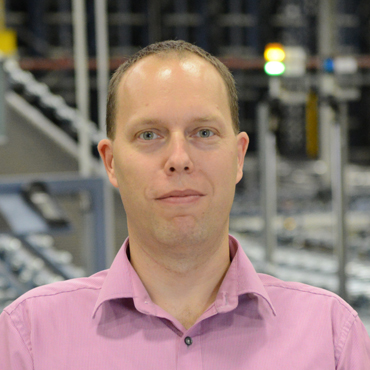 Continental Barum
We provided the benchmark data: number of articles, output, and peaks. LTW took care of the optimum implementation.
PROJEKTÜBERBLICK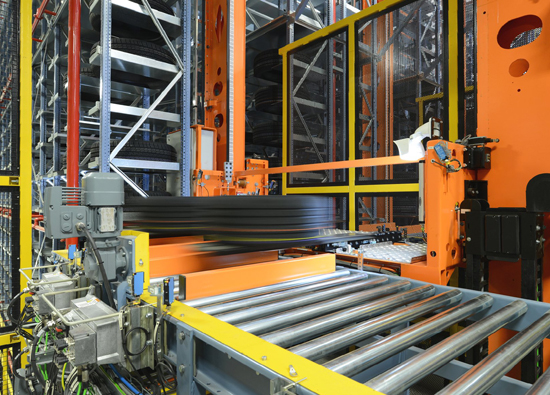 Although growth at the Otrokovice plant has always been dynamic, its character has greatly changed in the last two decades since it was founded: the annual production output has increased tenfold to 20 million tires. In addition to this, the complexity has also increased tenfold since the takeover by Continental. Currently, the Czech location produces approximately 1,300 different items.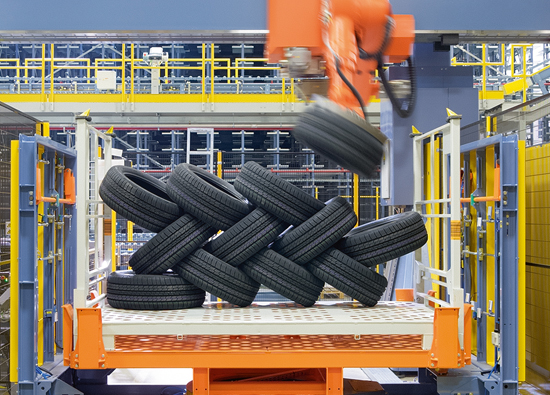 The specific challenge lies in the final production step: the blanks obtain their elasticity and their tire profile in the heating press. Various models are produced in parallel in several hundred presses – which is why the tires are discharged without sorting. Once the people in charge at the Otrokovice plant realize that sorting, palletizing, and storage of the finished goods using stackers or portal robots have reached their limits, they start looking for a sustainable alternative.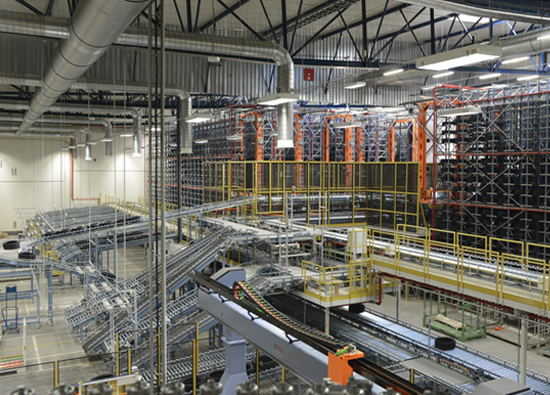 After careful analysis and deliberations, a pioneer solution is adopted: a high-bay warehouse that is also implemented as an automatic sorting and buffer store. Not only is this constructed in the existing hall – it is connected via complex conveyor systems both to the production facility, and to order picking, finished goods storage, and quality control. Each day 16,000 tires are conveyed through the high-bay warehouse. Tires are retrieved from storage as soon as the required quantity of a tire model is reached to make up one pallet load.
Right at the top of the ratings
Since 2009, LTW has successfully implemented 28 projects for Continental worldwide, and installed several high-bay warehouses at the Otrokovice location alone. Since 2010, LTW has been rated as an A-supplier every year.
Patented belt technology
The patented LTW belt technology gives the lifting drive high kinetic values. Belts with a reduced width are used due to the moderate payload.